Monday, July 25, 2011
HCwDB of the Week: The Broctopus and Party Girl Melinda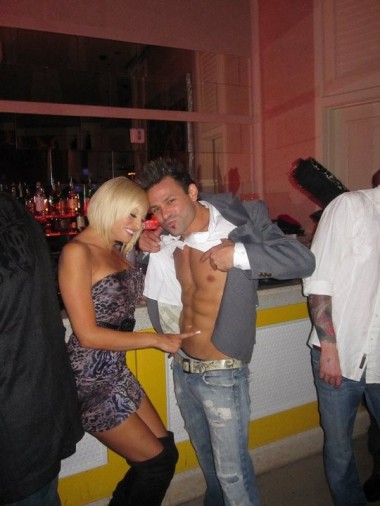 Last week saw us traverse the superdoucheroic pathways from Superpud to Spider Tool. We had Loafheads and Gorgeous Nicole costing DJ Suckacrack a shot at the Weekly due to Duckface Violation #45.
We had a debates about Hall of Hott Inductees as well as Tattoo Autobaggery.
But for classic ab-douchery in a bar with bemused hot chickery, nothing came close to the Broctopus and Melinda. And then the Broctopus put on Nerd Glasses and it got even more stupid.
For stupid hair, stupid face and all around Constitution violating pukebaggery in presence of slutty bar hott, while Kevin just wants to order a Corona Light, the Broctopus and Melinda are our winners (losers).
Chalk up their lameness for the next Monthly.
And your humble narrator for a second bowl of Frosted Flakes and Kenya AA Keurig-style. Because that's how I roll.