Tuesday, July 19, 2011
Julie Dumps Cookie Monster Guy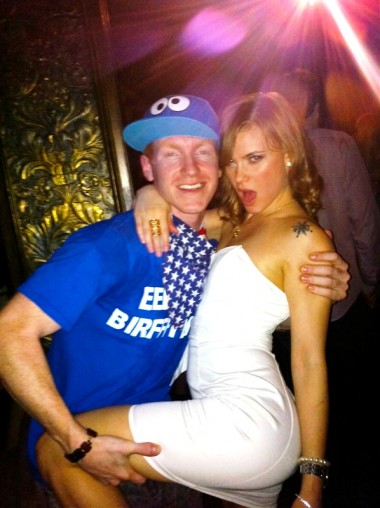 Reader and butt chomping hottie hott Julie writes in with a self-tagged HCwDB submission:
—————
Subject: me and a pasty ginger
oh the power of the douche bag. he actually convinced me to date him for a short period of time til i realized i could do WAY better.
– Julie
—————
I'd like to judge you for this one Julie, but, like Garth before me, I've always had a creepy fixation on Bugs Bunny in a dress. So I'm not really one to judge here.