Monday, July 25, 2011
Kettlehead is Not Impressed by the HCwDB of the Week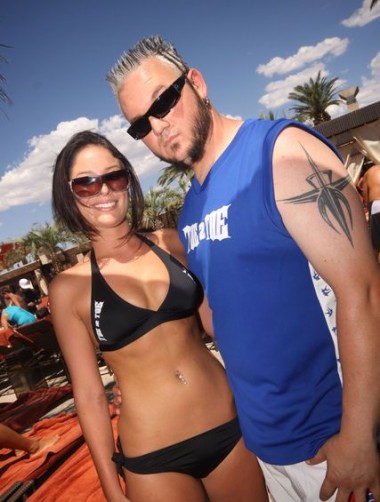 HCwDB's 2009 non-legend The Kettlehead, whose singular eyebrow and propensity to wear strange headgear to impress the ladies, and occasional ability to go The Full Khan, is still out there.
Still arching his singular douchebrow.
Okay, I'm not even 100% convinced this is Kettlehead. But singular arch eyebrow and zebra-striped flattop for the collective mock.
And is that Mister Liptatt's Hall of Hott winning Holly? I don't think so, but I'll need to stare lustily for an hour in an awkward and potentially pathological way anyway.
Speaking of Kettlehead eyebrow, an eagle-eyed reader noted that, amidst the chaos in the tragic Norway bombing over the weekend, at least one douchebag made sure to call his bros to let them know he was okay.
As Primo Levi once wrote, "Even in tragedy, we can find douchebags to mock."