Monday, July 18, 2011
Loafhead Is Sad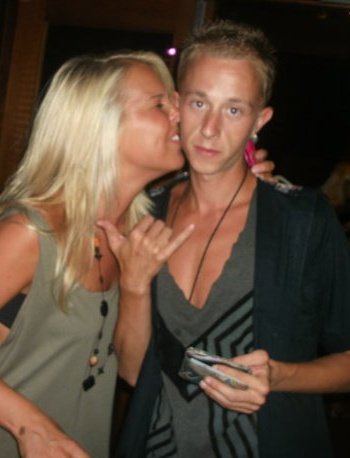 Do not be fooled by Loafhead's "Hang Loose" hand gesture.
Nor the strange decision by Perky Pauline to lick his cheek in search of goiter-curing citrus after a long period away at sea.
Loafhead is sad.
For the Penny Saver no longer runs deals on mobile outhouses.
Yup. No idea what I'm saying. It's a lunchtime sugar rush for the DB1 and I'm ridin' that processed Hostess Cupcake high all the way to Twinkie Town.
Wait. That sounds vaguely gay.
But not as gay as Loafhead's circa 1982 Jennifer Beals haphazardly torn moob shirt.