Thursday, July 28, 2011
Reader Mail: The Hottest Chick From Highschool Now Dates The Guys in "Lifehouse"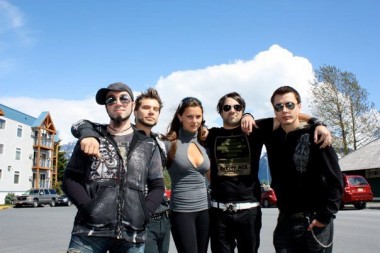 Blair writes in with a depressing life update on the hottest girl from high school we all remember thinking "I wonder what became of her." Now we know:
————
Subject: Radio Buttrock douchewads
I went to high school with this girl, she went to nursing school and just moved to LA to be with THE DUDE IN F@#KING LIFEHOUSE (who's late 30s, and she's 21).
I mean, good for her, she drives a Porsche now and has a tiny pursedog, but is it really at the expense of having to see photos of yourself with turds like this in 5 years? I mean shit, more like 2 years.
————
I don't know what "Lifehouse" is, but no Rockstar Leniency Rule for these atrocious bar flushes. They pee on the very concept of music with their douchestrocities.
Sometimes I'd rather not know what happened to the hot girl from high school. I can pretend she became that nurse. And fantasize about catheter tubes.