Thursday, July 7, 2011
Reader Mail: The Rastabag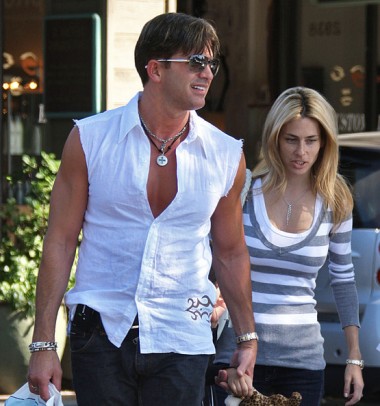 Aussie 'bag hunter Whac-a-Douche, aka Tof, writes in with another quality tag:
—————
G'day DB1.
We have met before, I had the pleasure to submit Homeless Phil Collins a few few months. Funny you would choose such name not knowing the guy is actually a drummer. Anyway, I digress…
Today I have both a submission and a question.
My submission is vaginoplasty specialist and celebrity surgeon Dr Rey.
I had never heard of him before this morning, but the interwebs brought him to my attention while drinking my 9am bourbon and searching for the perfect pear. One might say this is holy endeavor.
My question: Have you ever featured rastabags? I have been reading your web site for quite a while now, but can't remember ever seeing these annoying chillaxed skateboarding whine-about-everything-but-not-do-anything-about-it pot smoking silly hairdoed creatures. I believe they deserve mock.
Till next time,
Tof
—–
Firstly, excellent 'tag with Dr. Rey. A true celebudouche of the reality sort in all the wrongest of fake authorial performative doucheries. Good work.
Secondly, to answer your question, our best Rastabag was either Blondbacca from way back in 2006, Buffalo Scroteja from 2008, or our recent Yamo Been There.
The Rastabag is an important subset of alterna-douchery in hitting on hot chick, and are underrepresented here at HCwDB. However, the mock will continue.
Oh yes.
It will continue.