Thursday, July 14, 2011
Reader Mail: Wedding Douchery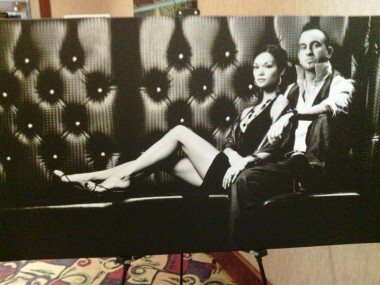 ——
Greetings from Calgary, Canada!
I was at a wedding yesterday at a hotel where a number of banquet rooms had been rented for same. The room next to ours had a large photo posted outside the door. People were looking at it and recoiling in horror.
Upon close inspection, the bride-to-be was hot – and the groom-to-be sported numerous douchal signifiers. Please note the watch, hair, and chin fung, also the popped collar, and most of all, the douchey expression on his face.
It's not a really bad case…except that this was their official WEDDING PHOTO!. Please DB1, supply the needed societal mock to encourage this nasty case to reform.
— Roy
———-
This is deeply disturbing, and an excellent catch of yet another signifier of the impending global scrotocalypse, Roy. When even the wedding photos are douchetastic, be careful to double check with your food taster. For the creme brulee tastes like ass.