Monday, July 18, 2011
Spider Tool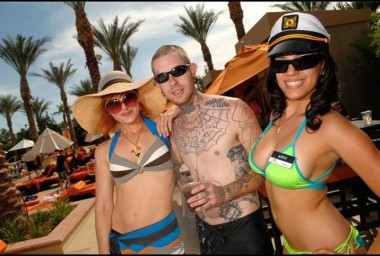 Suburban white people of the world, hark!
It is 2011.
No amount of spider tattoos will ever change the fact of your genetic limitations.
I don't care if Captain Stuping's Slutty Daughter and Ginger from the latest adult smash, "Gilligan's Thighland," happen to cohabitate in your Vegasian presence for a parsec or two.
You're still six months away from an assistant office manager interview in Waterbury, Connecticut.
Don't blame yourself. Pierre Bourdieu has explained to us the broad and complex post-structural cultural determinants that, no matter how hard you fight, will ultimately inform your constructions of self. No amount of douche Spider Tatts will change that determination, Kevin. Now go get me a chicken pot pie.