Tuesday, July 19, 2011
Superpud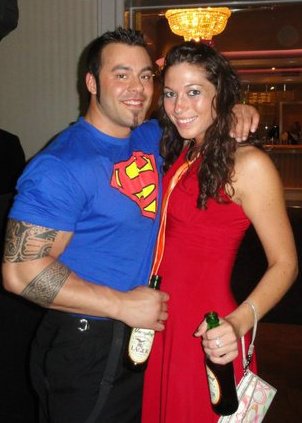 Ya know, I'd almost have given Clark a nottadouche if not for the chin dribble Hitler pubes.
C'mon, people. Think of the Holocaust. Hitler Chin Pubes are no way to honor the memory of the Shoah.
Maureen is real world unconventional cute. Not your standard bottle blonde or pert nosed KellyAshley. More like the sneaky sexy girl from the Girl's Senior Cabin that you didn't notice at first that final year you were at Camp Wakateera when you were 15, but then at Bonfire Night you made out with her after S'mores and felt hot and sweaty for a week.
That kinda sneaky hot.
We must appreciate real world hotts like Maureen. They're the ones who stayed by the side of the protagonist in 80s teen comedies after the protagonist banged the cheerleader, then realized she was shallow and boring.