Thursday, July 28, 2011
Where Llamas Go to Die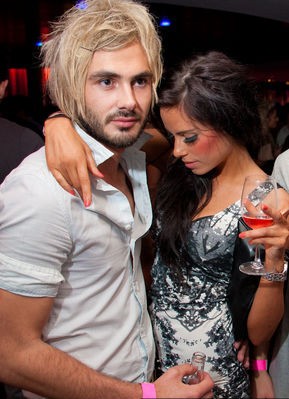 I remember it well.
I was gun running with a band of militants in Bolivia doing covert ops for the Friends of Zapata. Brothers too hirsute to even bother scratching.
Men who could quote Trotsky in Gaelic, and spit lemongrass at a nearby sloth with the accuracy of an indigenous harpooneer.
We made the trade by the abandoned French colonist plantation where Old Petey LeTourre still lived and knitted mittens.
Lots of scotch passed through those lips to wash the tears and ravages of Sister Maggie's betrayal.
Old Mother Hubbard never told no tales like this one, I tell you.
Ancient cars rumbled on the dirt roads like dusty coughs from the belly of an architect.
But I closed my eyes. The echo of her screams like dying quails in the sunset lake hunts of her youth.
And stupid hair on a douchebag in a club, with so much hipster irony I could take a musket and sell it for coin just to hop that bus back to Albuquerque.
Back to Albuquerque. Where Sons of the Revolution sputter like impotent field mice in the hazy woodlands of her mind.
—–
This post brought to you by "Random Tom Waits Lyric Generator."
Random Tom Waits Lyric Generator — New, from Mattel!!