Wednesday, July 20, 2011
Where's Waldouche?: Captain Peen Edition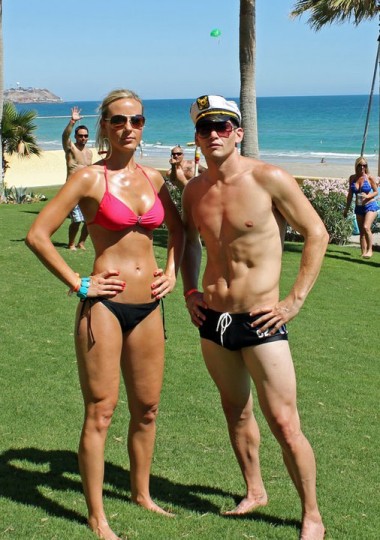 Somewhere in this rather stilted pic of Captain Peen McSpeedo and Awkward Hardbody Harriet, I've carefully hidden a grassy knoll Oswaldian Waldouche.
Look closely.
No, he's not the dude waving. Look closer.
Can you avoid the Speedo Peen long enough to locate him?
And say what you will about Captain Peen McSpeedo, but his hammock can pull some curvy-ass albeit surgically enhanced Beach Bunnies demonstrating Female Groin Shave Reveal.