Tuesday, July 26, 2011
Where's Waldouche?: Generic Fratflush Edition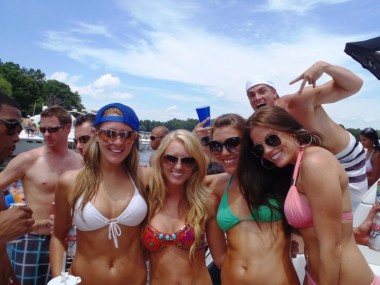 After that last Eurotrosity, we need some real world, wholesome all American suckle thigh.
So, for your viewing pleasure, let me introduce: Ashley, Kelly, Kelsey and Jenn. Maybe not stylized model-hotts from paid-to-pose clubland. But real world spackle pooch all, with Ashley and Jenn ladying my godivas.
The waldouche?
Rare-ass Blue Cup does not approve of his antics.