Tuesday, August 16, 2011
Ask DB1: Andy Warhol and Hipsterbaggery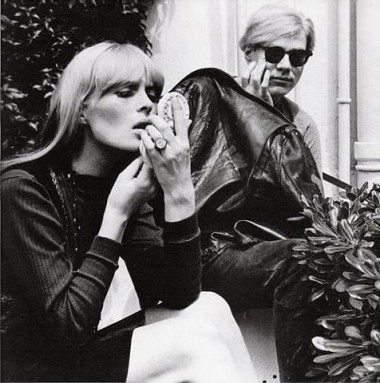 ————
Hey DB1,
I just wanted to ask you a question about Andy Warhol, and how he is an inspiration to hipsterbags.
I mean, he had some talent, but his main talent was being a pretentious, amoral media whore who would sell his art, persona, soul, and possibly his mother's soul to the highest bidder. Yet somehow he still maintained his status as "edgy" and "alternative".
Is this not the ultimate goal of all hipsterbags, to sell out, make millions, and still be a pretentious jackwad? Does this not make Warhol the hipsterbag version of the Grieco?
Just wondering..
– Indiana Choad and the Temple of Douche

——-
I think some art critics would find the vacuity of Warhol as a performance art critique of vacuity itself, but it is an intriguing question.
Warhol would have to be considered an example of the Rockstar Leniency Rule in action, even if the Factory did contain a number of protodouches hangers-on types. When you're a game changer as an artist or musician, leeway is granted for absurdity performed in the pursuit of artistic impact.
Same reason Salvador Dali would never be called a proto-bag despite greasy Italian facial fung reveal. And, of cours, why Pablo Picasso was never called an asshole.
Total pass for Warhol. None, however, for Julian Schnabel