Wednesday, August 17, 2011
Ask DB1: Generation 'Bag?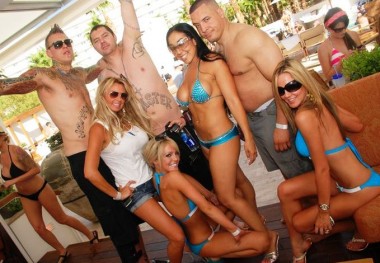 HCwDB Hall of Mock member Doc Bunsen Honeydouche has a query for the millennial set:
——-
What will this generation be known as? My generation was Gen X. The next one was Gen Y (totally lame and unimaginative). Will this one be known as the Facebook Generation or the Douchebag Generation?
———
I was thinking more like "Generation Cocktockulus." Think it'll catch on?
Once, I screamed "You kids get off my lawn." But it was at a bunch of billy goats. So it was justified.