Tuesday, August 23, 2011
Billy Von Buren Fist Pumps His Lack of Future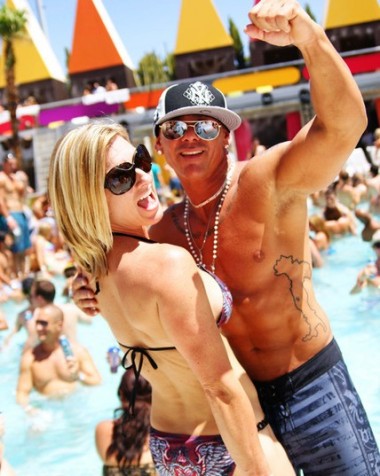 Just think, by his mid 40s, that tatt of Italy will slowly morph into the shape of Weimar republic Germany, thereby justifying Alfred Wegener's theories of tectonic shift.
As well as The "Fegelein theories" currently taking place in Hitler's bunker.
Speaking of tectonic shift, Future SUV Driving Long Island Mom Sandra lets out a rebel yell. She wants more, more, more. BMWs.