Tuesday, August 2, 2011
Brazilian Emo Hulk is In Our Soulz, Typin' On Our Computer!!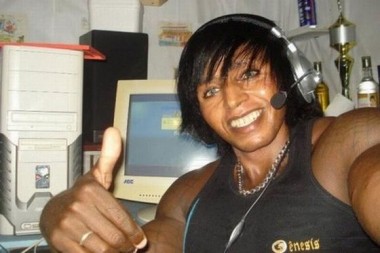 Aiyeee!!!
No hot chick!! No regular issue douchebag!!
Just uberpoo.
The creepy wrongness of Brazilian Emo Hulk is too much to endure…
Must…
Stare at…
Consciousness slowly returning…
EDIT: As per Wolfram74's suggestion in the comments thread, Brazilian Emo Hulk takes his rightful place in our digital leper colony quarantine we call the Closet of Poo.