Saturday, August 13, 2011
Comment of the Week: Karen's Mom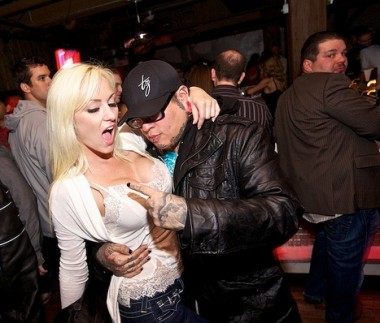 Karen's Mom, the mother of pissed off hottie Karen from Jeffy Notabag Wins at the Game of Life, has a message for all the hatters who hang out around here:
——
You really are all a bunch of poor pathetic losers who the good one got away from, and your panties are still in a bunch! Get over yourself and your high *fake cough morals because you have none! If you did you wouldn't even know of this site much less comment. There is a reason you all keep your names hidden! I'm guessing when people talk back to you your use to hearing some of the same language?! Gee I wonder why!? Grow a pair and never check this site again and maybe start earning some respect. Maybe!
—-
Remember kids, even not checking this site again might not earn you no more respect, especially since the good one got away. Wait, I just triple negatived myself into inverted confusion.