Monday, August 15, 2011
Deltoids For Jesus Guy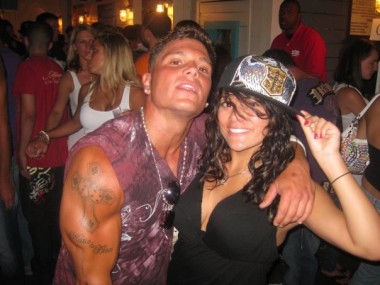 Deltoids For Jesus guy approves of the HCwDB of the Month.
Deltoids For Jesus Guy also wants you to know that Jesus died for your upper body workout. But, most importantly, that Jesus was the bomb at dice.
Laura wears the ancient crest of her forefathers from the Scottish Highlands when going clubbing, to honor the spirit of ancients long past. And because it's, like, totally off the chain, wooo.