Wednesday, August 3, 2011
Enrique and the Art of Pink Undies Reveal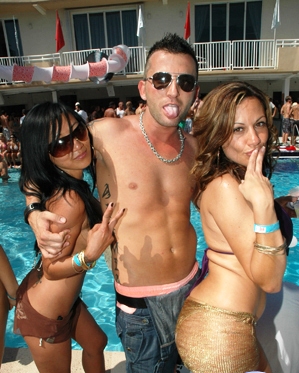 Remember kids.
Only true badasses wear pink underwear to the public pool on Saturdays when the 2-for-1 hoagie special is offered by the ladies of the Rotary Lodge.
Oh Burpy Brenda. I forgive you your poor choice in men and honor your wearing of the fabled Zoroastrian Veil of the Privates on top of your bikini.
For it hails the Holy Curve of Pear as the ancient legend foretold. So I poke it. And the lifeguard asks me to leave.