Friday, August 5, 2011
Friday Haiku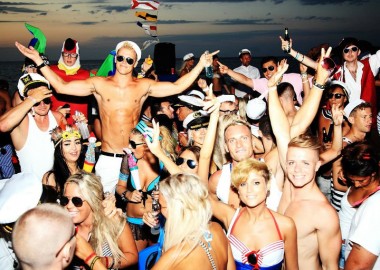 On this ship of  Tools,
Captain offers rides on his
Good Ship Lollicockk.
Dance Party Madness
On the SS Sodomy
Rockin' the Poop Deck
— Medusa Oblongata
Nylon waxed sea rope
Tightly tied nautical knots
Jammed in some rudders
— Vin Douchal
Well Thar she blows, mate!
Its 'Pirates of PenisDance'
A gay play, indeed.
— Franklyn DealorNo Doucheifelt
Captain Barbossa
Drinks his rum, weeps, and laments
"Here there be poo-rates"
— Mr. Scrotato Head