Friday, August 12, 2011
Friday Haiku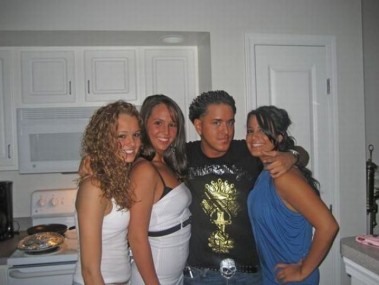 Blaze in the kitchen;
Let's smother this Blaze
With an iron skillet.
Meanwhile, Skeletor
Leers at us all from his perch
On Castle GayCockk.
Jiffy Pop on Stove,
Jersey Poop in the kitchen
I would burn them both.
— Mr. Scrotato Head
Johnny Blaze Spring Break
Who cares about the weather.
Hurricane-proof hair.
— The Reverend Chad Kroeger
White apartment walls
It could be anywhere but
Douchebag means its Jerz.
— ehcuodouche
New movie this week
Conan the Bad-hairian
Starring this douchebag.
— Doucheywallnuts
Blaze shows how he pees
Through cod piece skeleton's grin
Burning sensation.
— Dude McCrudeshoes
Kitchen group pic-hug
Macks on Cousins for practice
Growing up Gotti.
— SonnyChibaChoad