Friday, August 26, 2011
Friday Thoughts and Links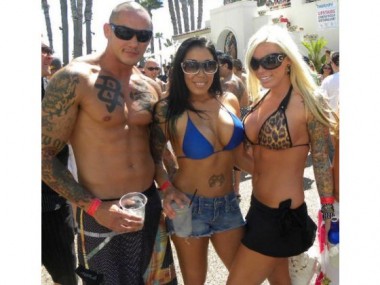 As the odd lumpy shapes that make up the partying collective in the age of economic collapse whir by me, I can only think of Malomars.
Your humble narrator is in NYC. A hurricane bears down.
It's late August, and the NYC hotties wear short-shorts and off the shoulder cotton fluffy things. I want to fondle. But society has rules about those sorts of things.
So I sublimate with a slice of pizza.
Here's your links:
Your HCwDB DVD Pick of the Week: "Now I'm gonna show you what I already know. "
And here's an absolutely brilliant analysis of this great film's use of clothing thematics and explanation of the end sequence. Worth watching in its entirety. The fact this film is being "remade" this year is a travesty.
Great moments in comedy: George Carlin deplanes. Following the template of the great Lenny Bruce.
More great moments in comedy:
More retroactive reconfigurations of media you remember from years ago that now star familiar faces, here's 14 year old Kevin Youkilis, now a baseball player for the Red Sox, making his acting debut in "Milk Money." Kinda random but whatevs.
When life gets you down, don't get upset. Just punch a camel.
After the apocalypse… Dennis Rodman is… The Pimp Warrior.
Douchebags in Truck bother Hot Chick. Rude, but funny.
But you are not here to watch hicks bother rural hotts. You are here for pear. Today is a double celebupear edition:
Impressive. Most impressive. But they are not Hall of Pear yet.