Wednesday, August 10, 2011
Gruber and Milya Listen to Autobahn Ja?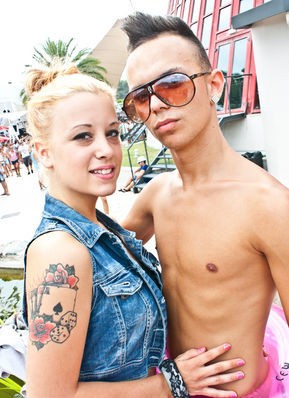 boom siss boom siss boom siss boom siss….
When ze rhythm hits ze sternum, Gruber cannot be responsible for ze desire to remove his shirt, Ja? He blames ze music. An ze Jews.
NOTE: The editors of HCwDB would like to apologize for making the lazy, obvious and not particularly creative joking assumption that Germans are still anti-Semites nearly seven decades after electing Adolph Hitler as their chosen messiah. This type of lazy and substandard stereotype humor has no place at HCwDB. The editors promise to avoid such lazy humor in the future. If all the Armenians in Glendale would just learn to drive properly on the 134, this never would've hapened.