Wednesday, August 24, 2011
Happy Mitch Is In Over His Head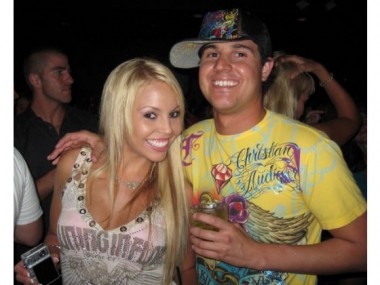 Happy Mitch did what he was told.
He bought the most garish Ed Hardy crapfests he could find.
He put 'em on.
He grew out what facial fung he could (none).
He tilted the Hardy Hat to a properly douchebaguous 30DHT.
Now Happy Mitch finds himself dancing to Dangermouse with Quality Suckle Spank Pooch Amelia and the poor dude is lost.
Sorry Happy Mitch. You seem like a nice guy. But Suckle Spank Pooch Amelia's butt requires quality pooch suckle. And you have chosen the Hardy Path. So you are not worthy.