Monday, August 8, 2011
HCwDB of the Month
It's on. It's so on. Bring the Mock, people. Do your duty:
HCwDB of the Month Finalist #1: Crotch Johnson and the Sara Bikini Hotties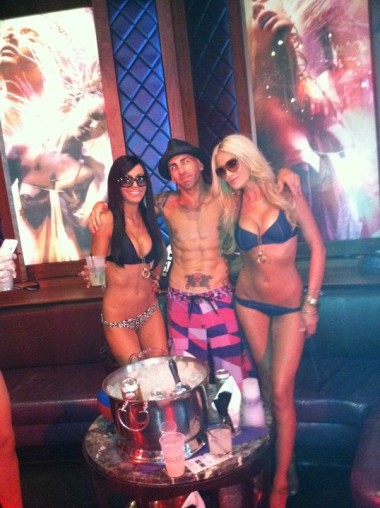 There's something almost reassuring in these dark and unstable economic times knowing that Crotch Johnson is out there, douching it up with hot chicks for all of us sinners.
For C.J. is anti-Lebowski.
But nor a nihilist neither.
Some swampy middle land of stupid head and credit card debt without worry.
Where boobies flow freely like rice wine.
And sparrows come to nest in his hair like forgotten Song of the South Disney racist past.
The Sara Bikini Hotties want to major in nursing, and giggle a lot.
And for that we thank them by enjoying a tasty guava mixer.
Which is not a euphemism. Guava mixers are tasty.
HCwDB of the Month Finalist #2: Silverlake Todd and Young Mom Carol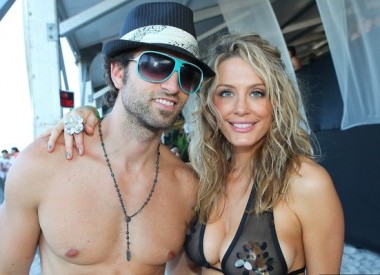 Bringing a much needed dose of real world hottie/douchey dialectics back to the Monthly, real world Todd and Young Mom Carol are the antethesis of the party doucher club itch of Crotch Johnson and the Sara Bikini Hotties.
Yet just as powerfully potently wrong.
With his patented Silverlake Stubble ™ is all sorts of punchworthy hipster douche that hangs out at Intelligentsia on Sunset and claims he's working on a script about mutant donkeys called "Mutant Donkeys," Crotch Johnson is real world indie itch.
As to the screenplay? He's on page four.
Young Mom Carol is all that is hot about women who marry too soon and carry a secret sexual yearning for crazed orgyness underneath their societal veneer for the rest of their 30s and 40s.
HCwDB of the Month Finalist #3: The Broctopus and Party Girl Melinda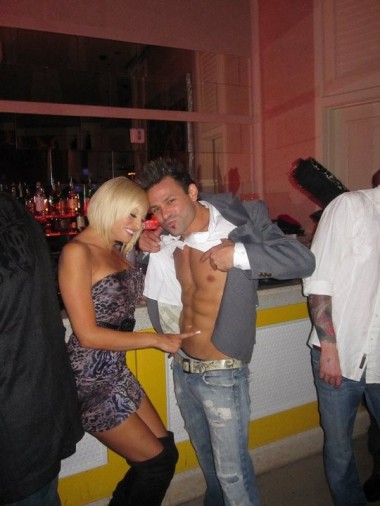 Offering yet another distinct dialectic in this monthly, The Broctopus and Party Girl Melinda are standard issue clownbaggery.
The losers in the bar who force the party when the partying should not be forced.
And thus make all real girls in the immediate vicinity lose all interest in late night makeouts.
Because Broctopus is too stupid for the rest of us to abide.
I would paddle Melinda with a shake weight and ask for change.
HCwDB of the Month Finalist #4: The Most Interesting Douchebag in the World and Brittney
Our final contestants for a spot in the HCwDB of the Year bring pumped up musclebaggery and tasty blonde suckle thigh in toxic combo to the yearly.
Remember.
When voting, it is not just about the hott, or the douchebag, but the combination in toto as a Freudian Primal Trauma Rorsharch test that truly pushes the limits of our critical discourse.
Which combo is most toxic and wrong?
Vote as ever in the comments thread.