Monday, August 1, 2011
Hickbags Play Beer Pong, Celebrate the HCwDB of the Week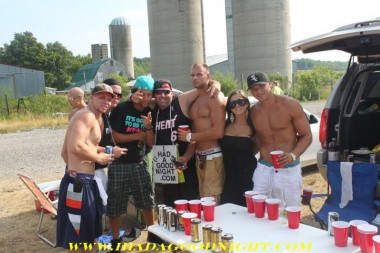 Poor Farmgirl Betty.
She daydreams by the tractor of being plucked like a dusky jewel from the closed-ended fate of her happenstance and deposited in better surroundings, with potential and future and apple cosmos like she saw on Sex and the City.
But reality intercedes. Jethro pounding shots. Summer pig carnivals. And eighteen kids milking the cows are all that awaits on the other side of that silo in the tractor race of time marching ever onward, inexplicably towards her fate.
Man, that's depressing. Lets move on.