Tuesday, August 2, 2011
Jimbo The Crust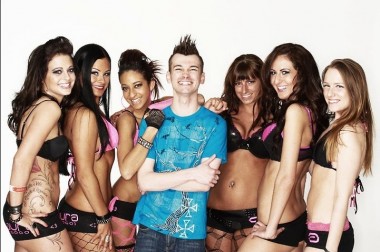 Jimbo the Crust has a huge thing for peanut butter and banana sandwiches. Little known fact.
Widely known fact: None of the Paid-to-Pose hotties here give a flying crap what sandwich Jimbo the Crust likes to eat.
Except Marcie. Ever since her ex-boyfriend told her she was fat and ugly, she'll pretend to like anything if it means a dude'll smile at her.
You figure out which one Marcie is.