Tuesday, August 9, 2011
Laker Melloni Continues the Trend of Least Creative 'Bag Hand Gesture #1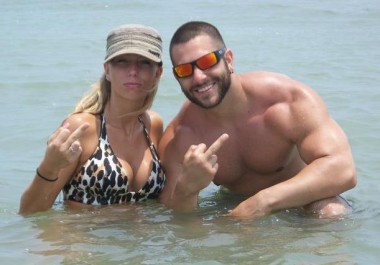 As Mr. Scrotato Head observed in handing out the 2010 Douchie Award for Douchiest Hand Gesture, the once complex gang signs, peace signs and Shockers have given way in recent years to the stupidest of all stupid gestures.
Here we see yet another of water inspired inflatadouchery in inglourious basterdian action.
Even Jenny's getting in on the numbnutsery.
Woe is the day I thought I'd long for even The Peaches Point over this lameness.