Tuesday, August 30, 2011
On the Wings of a Pud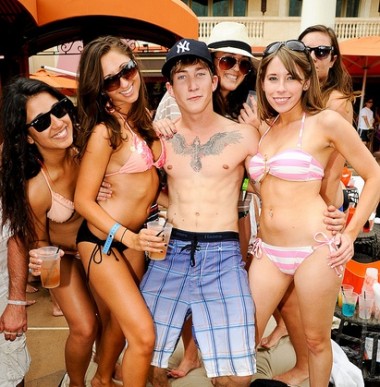 'Bagling Barney, bordering on the nottadouche (but not getting it) sure knows how to pull the barely legals.
One tatt.
Carefully placed.
And a part time job at Cost Plus. Get it while the gettin's good, ladies.
I see you Annie Hall giggly Ashley in the back. I would launch firecrackers from an enraged rhesus monkey's swollen nadsack anus during mating season just for the chance to fondle your ruksack and lederhosen with a chomple boobie butt fondle gargle spinsack touchey poke.
Think the last part of that sentence just got away from me.