Friday, August 12, 2011
Spencer Patents "Tattooed Jesus Bling"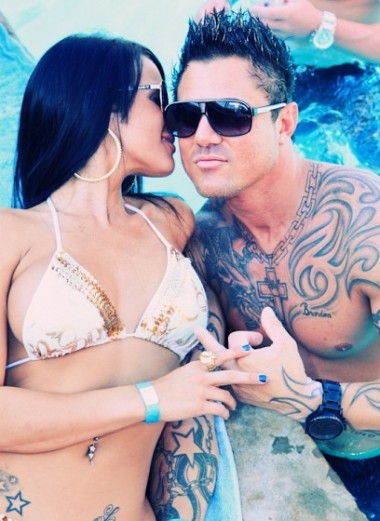 Ever since the infamous "D.J. LaughingCow5 Jesus Bling Pool Incident" at the Hard Rock in late '09, Spencer'd been working on a secret equation to maintain Zen Douchery in various states of submersion. Spencer has now cracked the code:
1. Waterproof Hair Gel: For that crusty look even under the most trying of liquidtorial conditions
and:
2. Spencer's piece douche resistance: "Tattooed Jesus Bling."
Solving two douchal signifiers at once, Bad tattoos and Jesus Bling, Spencer is now free to give you the finger and ignore Sexy Lacey's attentions at the same time.