Thursday, August 11, 2011
The King of Sears (aka Starry Blight) and Hello Kitty Hott Dance on a Bed at a Club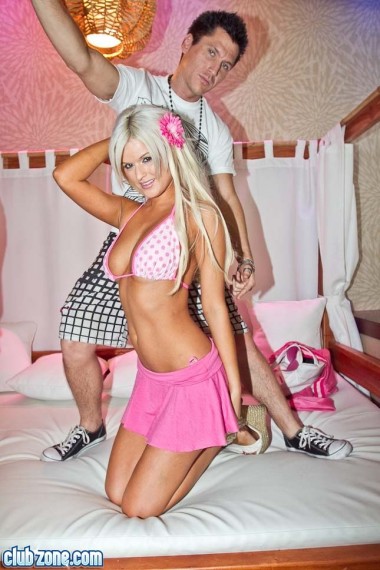 Growing and greased up HCwDB legend in the making (but not yet Hall of Scrote inductee) The Starry Blight, and his standard bottle blonde inflat-a-bleeth Hello Kitty Hott are starting to demonstrate a distinct longevity in hottie/douchey toxic display.
Let's see.
2. No apparent means of employment or financing
3. Douchal signifiers in enough concentration to tranquilize Will Ferrell at a birthday party
4. Really, really, and I mean really bad tatts
Hmm. Our 2010 Douchie Winner for Douchiest Tatt is putting in an epic run. Vegas oddsmakers are upping the possibility of a Hall of Scrote nom if they keep this prodigious output up over the next few seasons.