Monday, August 1, 2011
Unfinished Tatt Guy Finishes His Tatt, Grows Chin Fung, Continues to Bleeth Sandy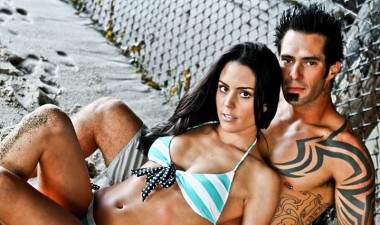 Remember last year's Unfinished Tatt Guy, he of douchey suburban 'tude hitting on one of the purest of collegiate suckle thighs, the gorgeous Sandy?
Well here they are again.
A year later.
Sandy's imminent destruction at the hands of stupid lighter tricks awaits.
And a nation rightly mourns this HCwDB tragedy, rends its garments in the proper Hebraic tradition, and spits on a clown.
For that is all that can be done to approximate justice after witness this horrific hottiey/douchey cohabit.
That and a period of pensive repose with a package of HoHos and a Mr. pibb