Thursday, August 18, 2011
Wankus McHannibull Shaves His Groin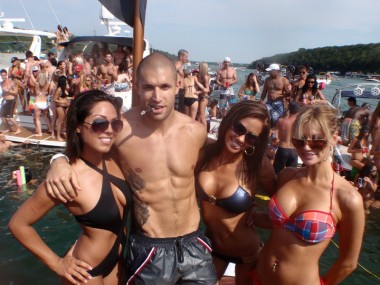 Say what you will about Wankus McHannibull's groin shave reveal, but for some rural sticks watering hole, them's some quality hottitnes he's pulling.
Sally, Sonja and Suzannah are a six pack of premium boobobulousness, so an 80s slow clap is well deserved.
And Sally even demonstrates the rare Mayan Eye of Coitus Through Sunglasses. Nicely done, Sally. I salivate your pooch like a premium popsicle and slap a ferret with a pitchfork.