Thursday, August 11, 2011
Wilhelm's Tie Proves the Spicolli Theorem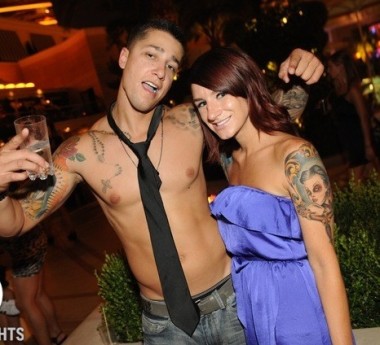 No shirt.
No shoes.
Nooooo diiiiiice.
So sayeth the immortal words of Jeff Spicolli to Brad Hamilton at the All American Burger, where Brad worked, like, six months ago.
And so let it be written on the subway walls and tenement halls as a warning to all that goeth into clubs to mack on confused foreign exchange students with no hint of boob reveal and bad tattoos.
Shirtless + Tie = the stupidhead.