Thursday, September 29, 2011
A Roadie Named Bart Gets Lucky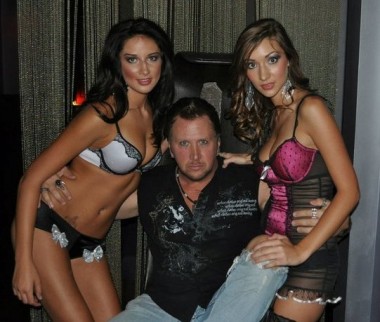 Lotta complaints in the threads about some of the skeezier pics over the past few days. Alls I gotta say is the douche extremes help to define the margins of alterity. And if you think any those ladies are trannies, you haven't met a tranny.
Anyways, lets tone it back with some classic HCwDB.
Bart drops his years carrying amps for Maroon 5 to Kelly and Angela.
Kelly and Angela are supple taught pokey bounce.
They may not be classic beauties, and are trashy Bleethy with the makeup. But Kelly and Angela's firm hindquarters sing metaharmonic odes to fractal patterns, the Universal Om, and rem-speed hallucinogenic humpty hump.