Wednesday, September 7, 2011
Andy's Glasses Mildly Amuse Katie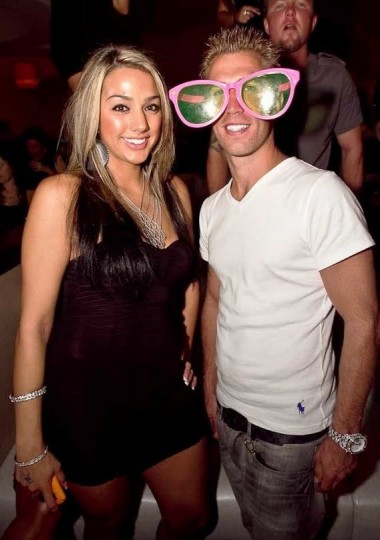 When the Polo logo has migrated from the chest area to down by the six pound watch, then you know we're dealing with a new breed of Frat Douche entirely.
Katie is insecure because she's big boned, but her zaftig strength only gives her the Semitic superpowers that would cause me to bitch slap a caftan chief with a dead marmot just for the chance to soup strain her talcum powder.
Katie is college hoth without knowing it hott (HWKIH). And for that, there is a peanut for Ganesh.