Thursday, September 1, 2011
Ask DB1: The Baby Daddy 'Bag?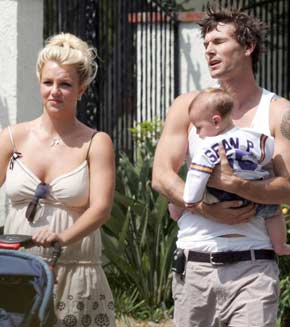 ———
DB1,
I propose a new Douche category: The Baby Daddy Douche.
We have all seen them, as we enjoy an adult beverage sitting outside our favorite pubs. Here they come,proudly pushing their progeny in a cheap umbrella handle stroller that they bought at the Goodwill.
Wifebeater??.. check. Wife beater tucked into their halfway down their ass, oversized manpries??.. check. Chin fung.??.. check. 30 degree hat tilt on their Yankee's hat.??.. check. Crappy lime green tats on arms,back and neck??… check.
Unfortunately,you will never see a Baby Daddy Douche on HCWDB.The reason,you only see a Baby Daddy Douche with his larger then life baby momma, who is wearing a pair of jeggings stretched paper thin by her large backside,and a pablum stained mumu top.Oh,and the babies hands tattooed on their cleavage.
Your opinion please.
sincerely,
the Flying Douche
———-
Good point, TFD. The Baby Daddy Douche is rarely seen on HCwDB because the BDD is rarely with hot chick. Since he's ruined his douchin' years by not wearin' a raincoat during the proverbial coital windstorm and is now in hock for child support and alimony until that scratch ticket investment plan finally pays off.
Lets go with some K-Fed/Britney remembrances of things past (Proust) as we delve into the nostalgia of yesteryear to illustrate the concept.