Thursday, September 22, 2011
Breaking: New York Preppiebag Goes Bankrupt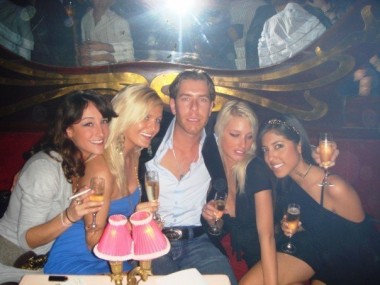 File under "Unexpected Benefits from the Economic Recession":
———–
Dear DB1,
I just read about this Douche Turd for the first time. He's a wannabe NYC preppy/player who has no money – no job – no nuthin, AND he's in debt for $160,000!!! Love it!
Enjoy!
Signed,
Pfft
Mostly a lurker, occasional poster
——-
We featured this clown macking on hotties a few years ago and, if memory serves, he wrote in with a series of whines and legal threats until I took his pictures down.
Heh. Turns out that high end pockets don't pay the bills like they used to. Schadenfreude, indeed. Puppets? Sing this clown off stage left.