Saturday, September 3, 2011
Comment of the Week: Douche Wayne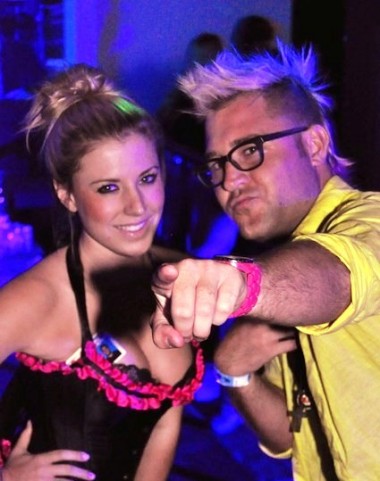 Douche Wayne invects on the state of youth marketing and consumer product fetishization in last week's 'Bag Daddy 'Bag thread and wins the coveted HCwDB Comment of the Week.
——
As I stroll through the New Jersey malls with my own sons searching for stores that still sell cd's, I witness these crimes firsthand.
Jackass "fathers" dressing their own children like jackasses. Small children with small hats with small tilts. I've seen toddlers wearing gold chains and wifebeaters.
Nikes come in sizes clearly not designed for children who actually old enough to walk, yet the price of those shoes assume they have already started NBA careers. It's not just the males; 4-year old bleeths are rampant making my wife and I not-so-secretly thankful we don't have daughters.
I weep inside, knowing that those children, much like those born into street gangs (Blood drop fo'evah, yo), don't stand a chance.
I remind my boys of their grandfather's sage observation: "No one is completely useless. You can always serve as a bad example."
———