Thursday, September 22, 2011
D.J. Assholio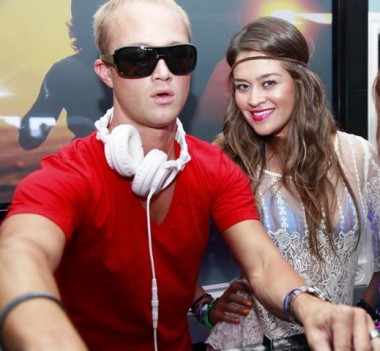 Q: What happens to the Assholios you knew in high school?
A: They grow up to become this guy.
Can someone explain what the hell these Pocahontas headgear things are that are showing up on the boobie hottie suckle thighs these days? I can't tell whether to stalk them on Facebook or ask Tom Mix to do a rope trick.
Yeah, that was a Tom Mix reference.
I'mma go back to bed.