Friday, September 2, 2011
Friday Haiku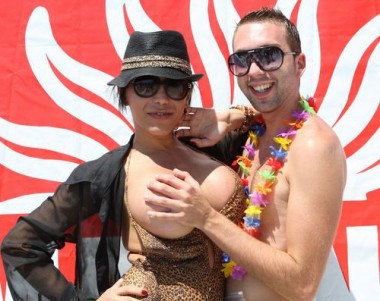 Tina Topps kicks off
The Burning Mamm Festival
With Sammy SmallHands.
Nice try, mini-me
Your small hands cannot hide her
vast…..disappointment.
— Wedgie
"What's 'taters, Precious?"
asks Gollum as he fondles
over-ripe melons.
— Douche Wayne
Free mammogram sign
Misleads southern hott once more;
Brother doesn't care.
— Ed Hardouche
Short, slutty, and
Carrying giant tits is
A great startin point.
— Reverend Chad Kroeger
Basketball tryouts
At Pismo Beach this weekend;
Sammy Is ready.
— Medusa Oblongata
With one push of her
nipple, Sam got free drinks all
day for the whole crowd.
— Dr. Bunsen HoneyDouche
With every boob press
There came a wet plop on floor;
Pile o' fetuses.
— Elastic Snap-Hole of the Love Bear