Friday, September 16, 2011
Friday Haiku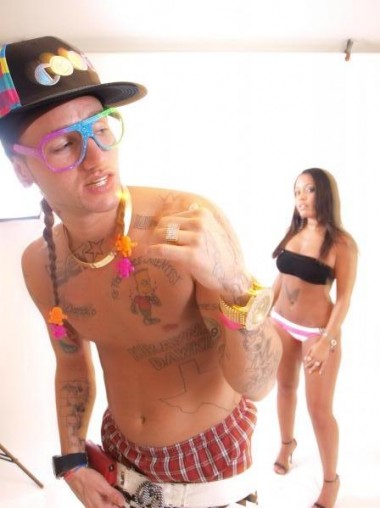 In Riff's Douche-Heaven
No seventy-two virgins;
There's just free Valtrex™.
Hoo Boy! That's a Scrote
Shipwreck! His signifiers
have signifiers!
— Franklyn DealorNo Doucheifelt
It just dawned on Kim
'Ghetto Urkel' ain't kidding
Wants her to smoke crack
— saulgoode42
One can only hope
the pants prevent escape from
the oncoming bus
— ehcuodouche
Humpty, Flava, Ice
All have potential claims for
Identity theft
— Douche Wayne
A bullet would give
"Deep in the heart of Texas"
A whole new meaning.
— Ol' Dirty Douche
A shining poo stain
Of moral decrepitude.
God hocks a loogie.
— Troy Tempest
Pippi Wrongstocking
Needs to pull up his pants or
Get a fish slap.
— The Dude