Friday, September 23, 2011
Friday Haiku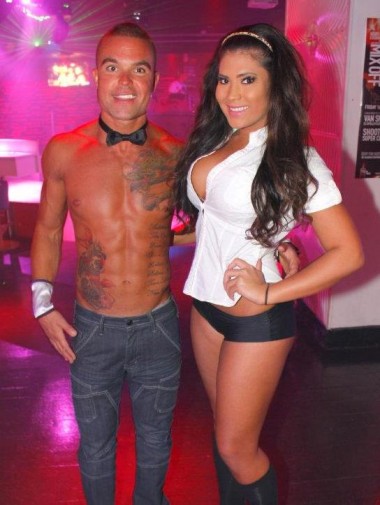 In a perfect world,
This asshole would don a shirt;
Preferably hers.
I would name her breasts
As Fat Man and Little Boy.
I'd like to drop them.
— Franklyn DealorNo Doucheifelt
No shirt, a bow tie.
That's a look that never works.
Unless it's on her.
— FoghornLeghorn
Always campaigning.
Michelle Bachmann Junior tries
To pray away gay.
— The Reverend Chad Kroeger
Mahogany gimp,
freezes clubland (and tailors),
with basilisk stare.
— The e'er-present Anonymous
Chippendales reject,
Angers Swayze and Farley,
Afterlife ruined.
— Condouchious
Holy Chest Muffins.
They could save you from drowning.
Or drown you as well.
— jonezy
Prom poster was clear
In bold print "Black tie AND tails"
Not "Black tie and fails"
— Mr. Scrotato Head
Sweaty cuff on wrist
Don't ask where that thing has been
And do not smell it
— Vin Douchal