Wednesday, September 21, 2011
Giggle Ladies with Daddy Issues, Part 2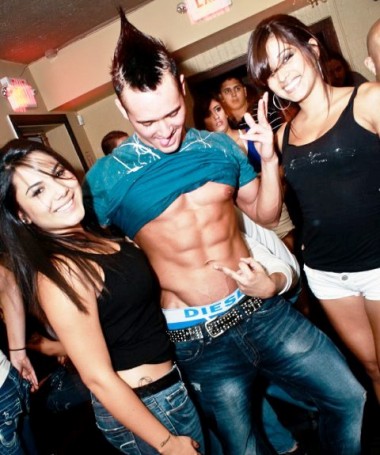 Continuing our recent study of Giggle Ladies with Daddy Issues (GLwDI), here's Maria and Consuela getting back at their dad for moving them out of state back in 2nd grade.
The tool of their revenge, and by tool I mean tool: "Tommy Pak."
Poor, poor Mario.
He just wanted a better life for his kids.
He'll carry the karmic and existential pain of Tommy Pak through the retirement years.