Wednesday, September 14, 2011
Morning Thoughts and Scratches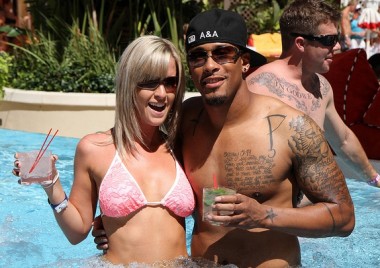 I spent last night catching up on my DVRd shows. Season finales of the hilarious Curb and pointless Entourage, and a nice Who to cap it all off.
Then I laid on my rug, scratched my inner crotch area with a wet lufa, and dreamed of Kunis Butter.
Woke up this morning feeling refreshed.
Sat at my computer.
Ate a pop tart.
Glanced at Ivan Brosky and Pecsy McGill broing it up next to All American Mandy. Enough to upchuck a squirrel.
Or squirrel an upchucked woodchuck chuck.
Or something.
Cue Rocky IV references.
I need a coffee.
EDIT: Swapped the pic on account of lack of hot chick status. If I gotta look at bropecs with the first draft of my next book written on them, then at least gimme some bobbs.