Tuesday, September 20, 2011
Pop Quiz: Flingers at a Pool Party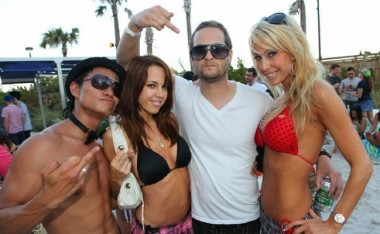 Two Flingers find themselves in the presence of tasty taught Giggle Ladies With Daddy Issues (GLwDI) at a sunset pool party. Do they:
A. Decide to make conversation meant to get to know the Giggle Ladies on a better and more personal level
B. See if they'd like any additional food and beverages, and make inquiries as to if they're getting cold and would like to stand closer to the portable heater lamps
C. Recount erudite anecdotes from their last academic conference attended
D. Give the middle finger to a nearby camera
Answer now.