Wednesday, September 7, 2011
Quoth The Raven, "What a Douche"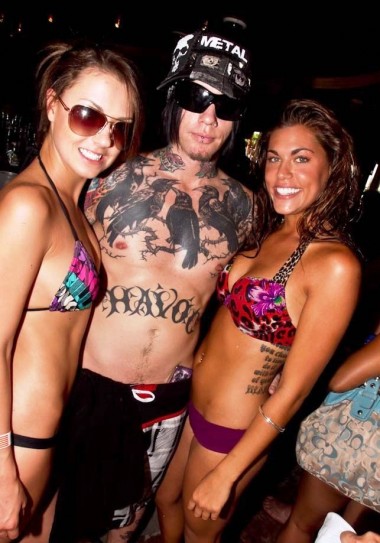 Okay, that's it.
I've had about enough of shirtless, greased up, ubermoob festerpuds like Major Havoc here bothering The Skanking Class of this great nation.
This pic just makes me want to suction cup out all higher consciousness using the torture machine that kills Wesley in The Princess Bride.
Self awareness just isn't worth it, God.
Take it back.
Return me to the primal state from whence I came so I can unlearn what humanity chooses to do with the gifts and miracles of an improbably impossible universe of creation.