Wednesday, September 14, 2011
Reader Mail: The Pauly D Bag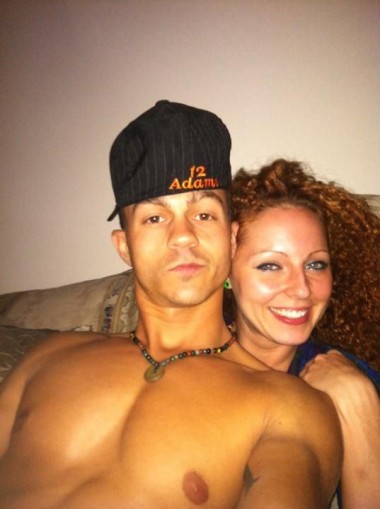 Sean writes in with more evidence of the regressive effect the Jersey Shore douche posse's fame and success is having on the human race:
———-
This is a picture of my friend Faith. She is a major hott who just started seeing this BAG. She used to listen to metal and do cool shit like MMA, but now she spends all her time with this Jersey Shore Pauly-D wanna be…
His entire lifestyle is molded after that gay show Jersey Shore and more specifically Pauly-D. Thats why I call him Pauly D-Bag!
———-
True crime, my friends. Witness the effect ironobaggery has on causing real douchepuddery in the echo of its discursive wake.
EDIT: I should mention that while the pic does demonstrate a trend worth monitoring, there are a number of self-evident problematics at work in the accompanying email that suggest a more complex discourse of douchebaggery at work within variant subdivisions.