Thursday, September 29, 2011
Reader Mail: The Recession and 'Baggery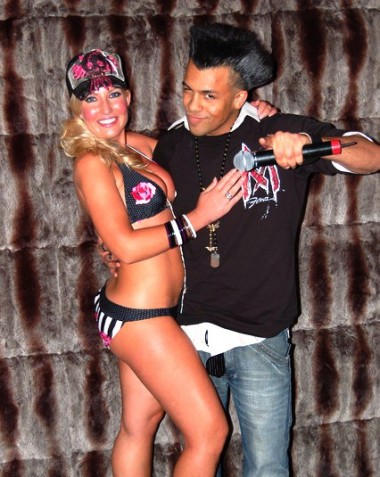 —–
Boss –
longtime reader and huge fan. Thought of you this wknd whilst reading the good (and all kidding aside, sad actually) 3 part series in the LAT about victims of the great recession.
One of the three was a heavily tatted out former owner of a recording studio who is now unemployed and acknowledged to the author of the series that perhaps the ink all over his arms might be hurting his job search…
Nothing funny about it given the 4 kids but did contain an instructive anecdote about some bagling admiring his tatts and the guy snapping at him that he regrets every single one. Or something to that effect.
Please let me know when you call the bottom, for it is then that I will invest my life savings in tattoo removal technology and service providers. Like all bubbles, this will burst.
Meantime keep up the great work.
Bilbodouchebaggins
——
I'm one of those who sees the great recession as somewhat of a good, or maybe just a necessary thing.
Our entire social fabric of the mid 2000s was corroded by a cesspool of preening narcissism, self indulgence, ego, greed, and vacuous navel gazing. It was a dark time.
Our nation spent those pre-crash years in a state of utter denial. Fetishizing the richest and assholiest among us for living a life of unfettered greed. The Douchebag, as an icon, began as a denial of community, responsibility, logic and education. A Cult of the Know-Nothing Self. Preening ego self-worship as virtue, rather than vice. We still see these impulses today, although they've given way to more violent forms of rhetoric like racism and xenophobia.
Back then it was credit card consumption as replacement for the boring realities of actual life. Bigger and bigger SUVs and Hummers, with shittier and shittier mileage, just to prove what badasses we were.
A giant f-you to everyone but ourselves and our own desires to gratify whatever urges we had. Thus, douchebag culture.
Then the bill came.
For all the Grey Goose and Red Bull shooters we ordered without checking the price first.
Finally paying the real-world cost for action we took that we couldn't pay for is, in the end, a good thing. So long as we learn the harsh lessons about the corrupt douche culture we indulged in for far too long.