Wednesday, September 7, 2011
Sunny Meets The Tatt Vortex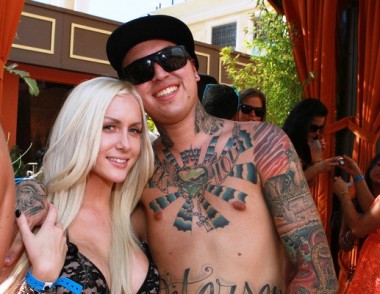 —–
She'd heard the rumors.
Alas, alacrum, across the great expanse of the Vegas Parties, the legend persisted. Passed along, Sorority Hott to Sorority Hott. Stare at The Tatt Vortex for too long and your first born would have "The Mark of the Ed Hardy" uponst his forehead.
But Sunny didn't listen.
And, nine months later, poor Timmy came along. Timmy would spend the grade school years trying to live down the ignominy of the wretched curse of… The Scarlett Doucher.
—–
This excerpt from "The Scarlett Doucher," reminds you to support your local public library. For without books, there'd be no books.